Final polls favor Romney
on
October 31, 2012
at
7:25 pm
Less than a week before the most critical election in recent history the candidates are dead even at 46 percent according to a Fox News poll of likely voters.
The outcome of the election will almost certainly depend on where independent voters land. The poll gave Romney an edge by seven percentage points among independents, but that's a drop of 5 points since the beginning of October.
Romney has a commanding lead among men 51-42 percent, while Obama maintains a lead with women 50-42 percent.
Obama, when compared to 2008 exit polls, is taking a beating with independents, down by 13 percentage points. The president has dropped by 9 points among white men, 6 points among women and 4 points among voters under age 30; all votes that move to Romney
Perhaps the most telling numbers in the poll were with the "extremely" interested voters where Mr. Romney holds a commanding 11 point lead over Obama.
Even though the percent of persons that say they will definitely vote for their candidate is a dead heat, Romney's supporters continue to be far more enthusiastic; among this group Romney hold a 10 point margin 69 to 59 percent.
Despite the cherished view of Obama supporters from the last presidential election, 73 percent of voters feel this year's election is more important than 2008.
The only positive news for the president in this poll was a slim two percentage-point margin in the view that the economy is getting better rather than getting worse (45-43 percent); nothing to write home about, but when everything else looks gloomy Obama needs to find anything positive he can.
Romney's pledge to repeal and replace Obamacare seems to have a receptive audience as 55 percent of those polled said they would like to see all or part of Obama's health care law repealed.
Romney's campaign depends heavily on voters who put the economy as their number one issue. The poll identified that 44 percent of voters believe economic issues such as jobs and growth will be most important in deciding their vote for president; a more than 2-to-1 gap over all other issues.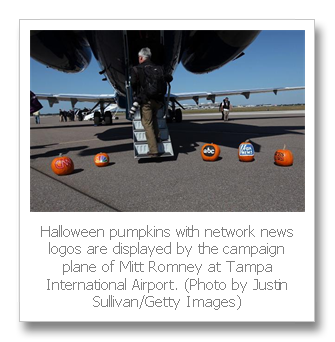 If this was a foreign policy election Mr. Obama would be buoyed by an eight point margin over Romney, but in an economy election this does little to bring votes to Obama.
In the popularity race it's another dead-heat: Fifty-two percent have a favorable opinion of Obama, while 51 percent have a positive view of Romney.
The nationwide poll involved 1,128 randomly chosen "likely" voters and included telephone interviews on landlines and cell phones from October 28 to October 30 conducted by Anderson Robbins Research / Shaw & Company Research.
The Romney campaign has to be pleased with recent polling, though certainly they'd prefer the margins to be larger; however to lead in so many categories when running against an incumbent with only days remaining is a great position for a competitor.
This one may not be the "barn burner" many have predicted.
—————————————————————
Subscribe to Mr. Kaplan's articles at Examiner.com
Read Mr. Kaplan's blog at Conservatively Speaking
Email Mr. Kaplan at ken@conservativelyspeaking.us
Join Mr. Kaplan on Facebook at ConservativelySpeaking
Follow Mr. Kaplan's tweets at ConsSpeaking