Political correctness rules in Washington State
on
April 27, 2013
at
7:50 pm
The battle of political correctness continued this past week and unfortunately the sane are losing badly.
Monday Washington state Gov. Jay Inslee signed into law a ban on gender-specific words in state laws, calling for the rewrite of legislation that uses terms like "fisherman" and "freshman."
The law will require Washington legislators to go back through every piece of legislation on the books and replace the texts with words like "fisher" and "first-year student," according to the Toronto Sun.
In the political correctness world Washington State is ground zero. This latest law is but the latest in a long series of bills passed in the state since 2007 to abolish perceived gender bias in state documents. Even as far back as 1983, Washington legislators began requiring the use of language that didn't specify a gender.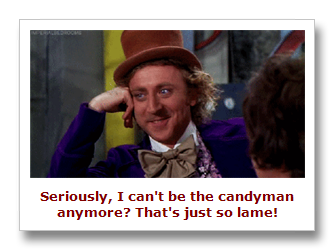 What must drive the correctness-nauts of Washington State is that some words, like penmanship, are difficult to replace. Penpersonship? No, that won't do.
"Handwriting" replaces "penmanship" and "signal operator" replaces "signalman." The list goes on and on, getting more ridiculous and self-righteous at every turn.
At least nine other states are considering similar laws.
"This was a much larger effort than I had envisioned," said Washington Democratic state Sen. Jeanne Kohl-Welles, the bill sponsor. "Mankind means man and woman…but there's no good reason for keeping our legal terms anachronistic and with words that do not respect our current contemporary times."
Several words, however, aren't easy to replace, said Kyle Thiessen, the state's code reviser, who heads up the 40-staff Washington Code Reviser's Office agency.
Washington State likely won't change the words "airmen" and "seaman," for example, because of objections by Washington State's Military Department, he said.
Civil engineering terms such as "man hole" and "man lock," also will not be changed because no common-sense substitutes could easily be found, Thiessen said.
California, Hawaii, Maryland, New York, Rhode Island, Vermont and Utah all have gender-neutral requirements for state documents.
It's estimated that such attempts to cleanse the legal pages of these politically correct states will cost taxpayers more than $100 million in 2013.
Is the term penmanship really that offensive? If you think so, why don't you offer to pay the cost to rewrite the laws? What absolute stupidity.
—————————————————————
Listen to Mr. Kaplan on NTN Radio Fridays at 8pm EDT
Subscribe to Mr. Kaplan's articles at Examiner.com
Read Mr. Kaplan's blog at Conservatively Speaking
Email Mr. Kaplan at ken@conservativelyspeaking.us
Follow Mr. Kaplan's tweets at ConsSpeaking