White House tours: No. White House concerts: Yes!
on
April 3, 2013
at
5:52 pm
Imagine, your school has been gathering funds from bake sales, car washes and donations for a long-awaited trip to the nation's capital to tour the monuments, the US Capitol building and the White House. Suddenly, something called a sequester hits the news and your plans are sunk.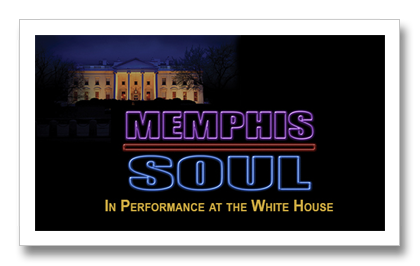 But the sequester blues may not be as dire as you might have been led to believe as the White House announced Tuesday that the 10th concert in its "In Performance at the White House" series would go on April 16 as planned. Performers at the event include Al Green, Ben Harper, Queen Latifah, Cyndi Lauper and Justin Timberlake, among many others.
Even though the White House decided in February to suspend official tours of the "people's house," blaming the sequester, apparently the cuts won't impede their concert schedule.
Since the Obama's created their own private "performance concerts," in 2009, the White House concerts have featured Paul McCartney, Stevie Wonder and many other stars. The events are streamed live on www.whitehouse.gov/live, and the April 16 concert will be broadcast on PBS stations across the country. It will also be broadcast to U.S. forces overseas at a later date.
Republican lawmakers were outraged when administration decided to cancel White House tours, primarily affecting school groups and others who had made plans to visit the capital this spring; especially when the cost of one of the president's golf outings would cover a week of White House tours.
Yet being true to its "blame someone else" nature, the administration claimed that it made the decision to cancel the tours in order to prevent the furloughing secret service employees.
While President Obama indicated he'd be willing to consider allowing some exceptions for school groups the White House tours remain closed; meanwhile, the White House did find the funds to host the annual Easter Egg Roll on Monday, which was open to the public.
Availability of money seems to be a selective process for the Obamas, who never seem to be forced to make the president's "shared sacrifice." The April 16 White House concert will feature a special event for school children where the first lady will welcome 120 school students for a workshop that afternoon on "The History of Memphis Soul." Celebrity performers will speak to the students and answer questions.
Now precisely who is paying for this?
—————————————————————
Listen to Mr. Kaplan on NTN Radio Fridays at 8pm EDT
Subscribe to Mr. Kaplan's articles at Examiner.com
Read Mr. Kaplan's blog at Conservatively Speaking
Email Mr. Kaplan at ken@conservativelyspeaking.us
Follow Mr. Kaplan's tweets at ConsSpeaking